Photo Credit: Hillcrest AIDS Centre Trust
Description: SLF partners are adapting to ensure community members have access to health and nutrition supports during restrictions to movement and market closures due to COVID-19 responses.
Location: South Africa
As the COVID-19 pandemic persists, our partners across sub-Saharan Africa continue to adapt their essential frontline work in HIV and AIDS. They are best placed to protect communities affected by HIV and AIDS from disproportionately suffering the impacts of COVID‑19.
Here's how you can help
The Stephen Lewis Foundation needs your support to help our partners protect decades of progress on HIV and AIDS. For two years, lockdowns and closures have created barriers to income generation, education and security. Under-resourced health care is further strained, and communities are cut off from HIV prevention, treatment and care. Global inequities are exposed and access to vaccines remains dangerously inadequate across the African continent. At the intersections of HIV, COVID-19 and human rights, our partners are a lifeline for those at greatest risk. Help get them the resources they need.
Please consider making a donation if you are able.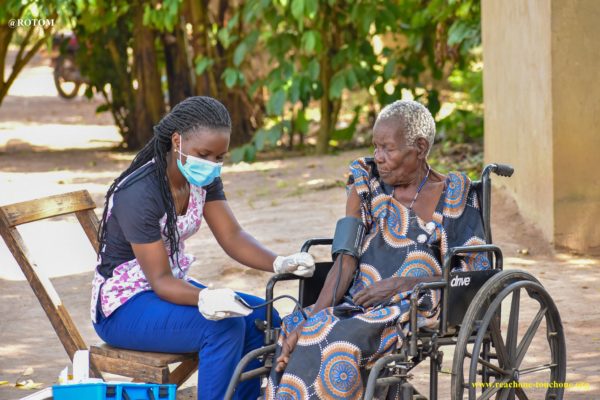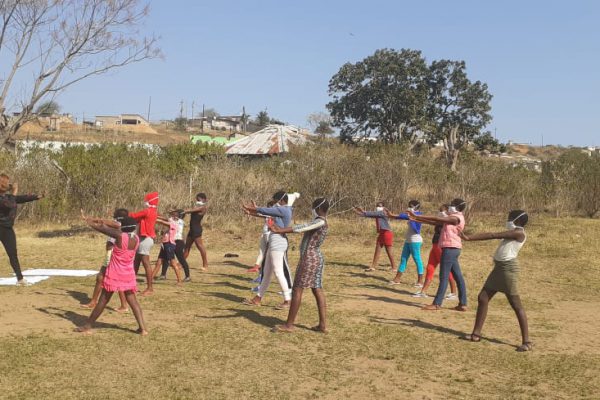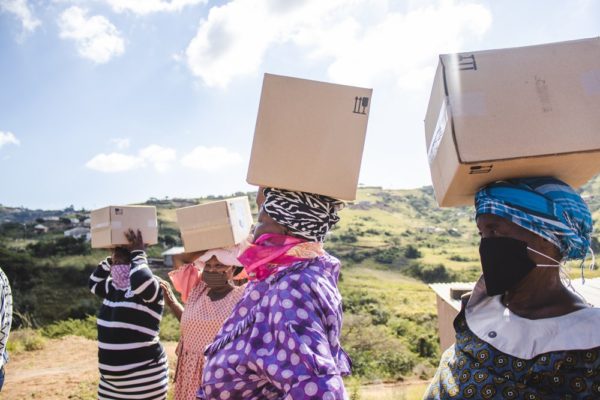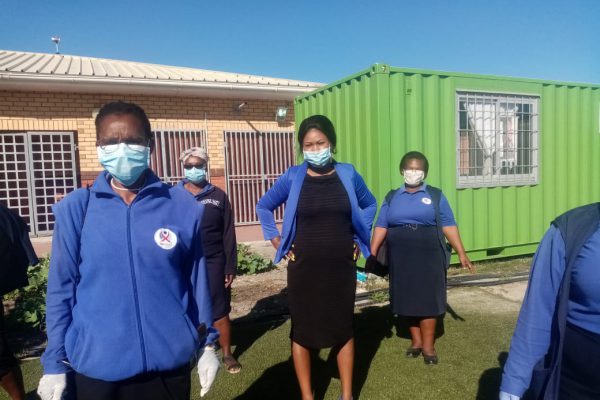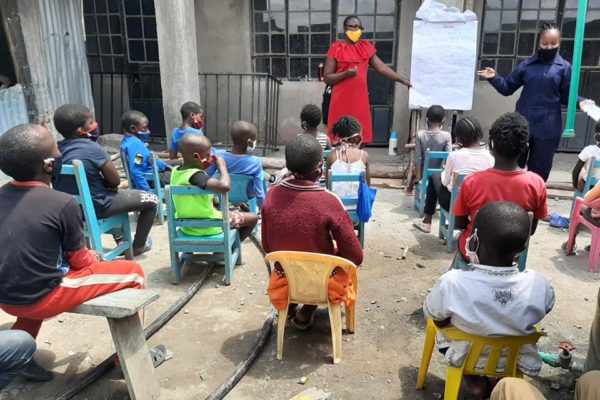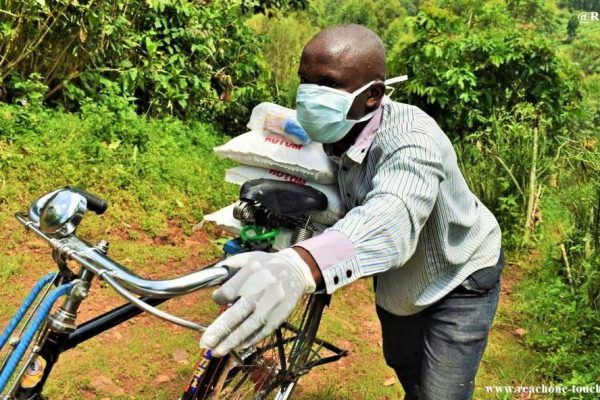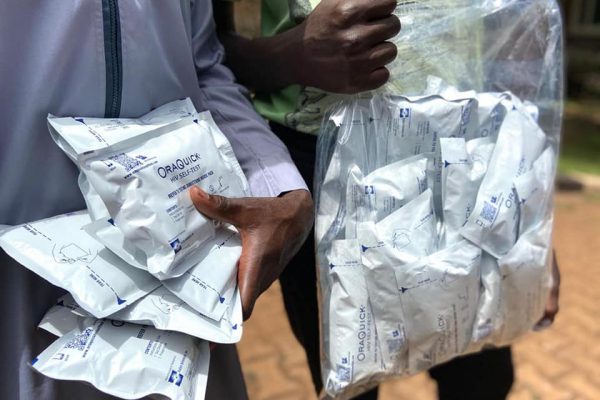 Our partners are telling us about how they're addressing needs arising from the emergency response to COVID‑19
Stepping Stones International, in Botswana, in response to increases in gender-based violence (GBV) during COVID-19, has social workers making weekly calls to every individual and family enrolled in their programs, to do wellness checks, assist in cases of GBV, and work on ways to curb GBV.

Swaziland Nurses Association, in Eswatini, has prioritized establishing kitchen gardens, backyard gardens, and community gardens for their beneficiaries, given the impact of the national lockdowns and social distancing policies on access to nutritious food.

Health Options for Young Men on HIV, AIDS & STIs (HOYMAS), in Kenya, has procured a motorbike to deliver anti-retroviral medication and nutritious foods to clients who might otherwise not be able to adhere to their HIV treatment in the face of COVID-19.

"The world is immersed in a grave and unprecedented public health crisis that permeates every sphere of our lives. We are all obliged to be rigorously engaged in actions that contribute towards mitigating and eradicating propagation of this cruel virus. Be courageous. Let's all take care of each other."

— Clotilde Vianculo, Program Manager at Kukumbi, an SLF partner in Mozambique
Grandmothers Against Poverty and AIDS, in South Africa, is providing food parcels, along with gloves and hand sanitizer to their members. They're also providing a safe space and nutritious meals to support children's well-being while schools are closed.

Health Development Initiative, in Rwanda, has launched a hotline to provide counselling services for their clients. Using local radio, Whats App, and social media they're sharing accurate information about how to stay safe and protected from COVID-19.

Kiambu People Living with HIV/AIDS, in Kenya, has advised all clients to report to their clinic for a 3-month supply of HIV antiretroviral medication, so that they may remain on treatment while there are enforced restrictions on movement.
"It's so amazing, because the big organizations cannot reach the local level, but we are here and we are with the community. We are hands on. Even during lockdown, we can carry on supporting the community. Thank you for understanding us. Without your method of support, this community would be suffering a lot."
— Sthembile Ndlovu, Director at Izimbali Zesizwe, an SLF partner in South Africa
Together, we can help safeguard the progress that grassroots organizations have made in responding to the AIDS pandemic, and prevent COVID-19 from having a disproportionate impact on their communities. Your donation will make a difference for grandmothers, children and youth, people living with HIV and AIDS, and LGBTIQ communities across sub-Saharan Africa.
As an act of solidarity in this time of global vulnerability, please make a donation today.