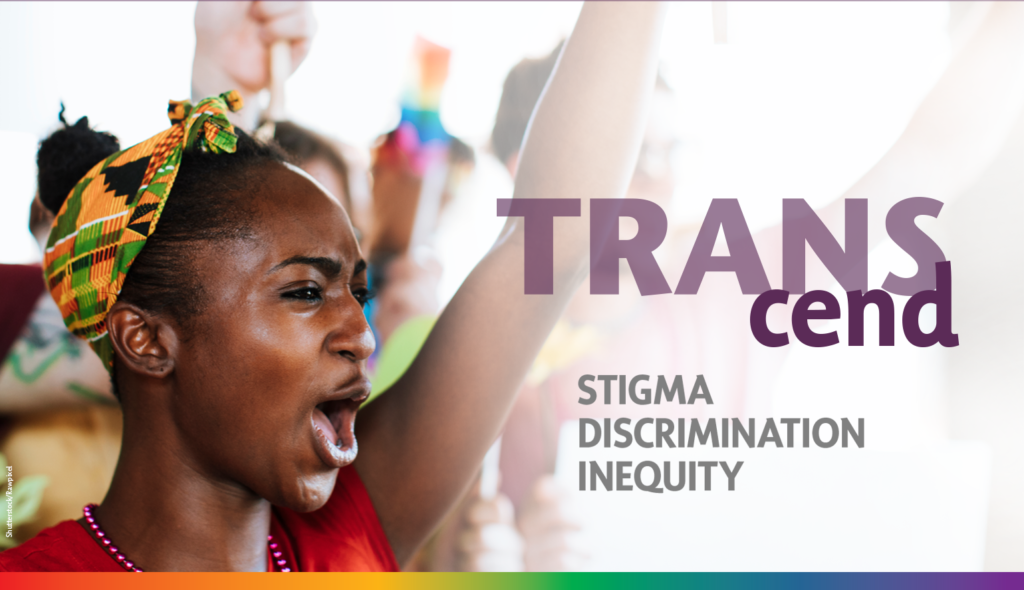 Help LGBTIQ communities transcend inequity.
Join the Partners in Pride movement.
Leaders of LGBTIQ organizations that we partner with in Kenya, Uganda, Tanzania, Rwanda, and Democratic Republic of the Congo work and live in environments characterized by violent homophobia, legally entrenched discrimination, and political and social persecution. These human rights defenders put their safety on the line every day to lead organizations that stand up for the human rights and health of LGBTIQ communities. Far too often, they are doing it alone.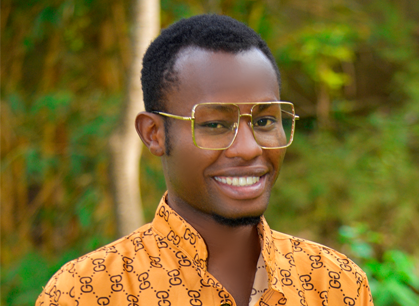 Colonial legacies of discrimination mean transwomen are particularly vulnerable and are 34 times more likely to acquire HIV than other key at risk populations. This is why grassroots organizations are working to uproot inequity and provide lifesaving services for transwomen and other LGBTIQ individuals. You can empower these dedicated and capable leaders through your gift to the Stephen Lewis Foundation today.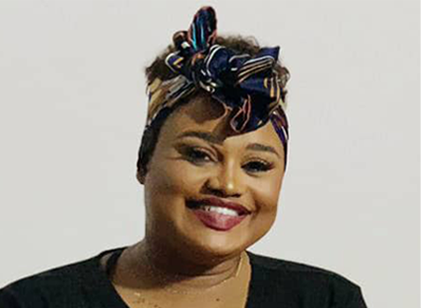 "I want my trans peers to be able to live their lives to the fullest, with pride in who they are. That's why your support of the SLF is so urgently needed today."
– Bronnie Ivy
Move in global solidarity by becoming a Partner in Pride.
Your donation today ensures services by and for LGBTIQ populations can continue to transform futures and reduce the transmission of HIV across sub-Saharan Africa.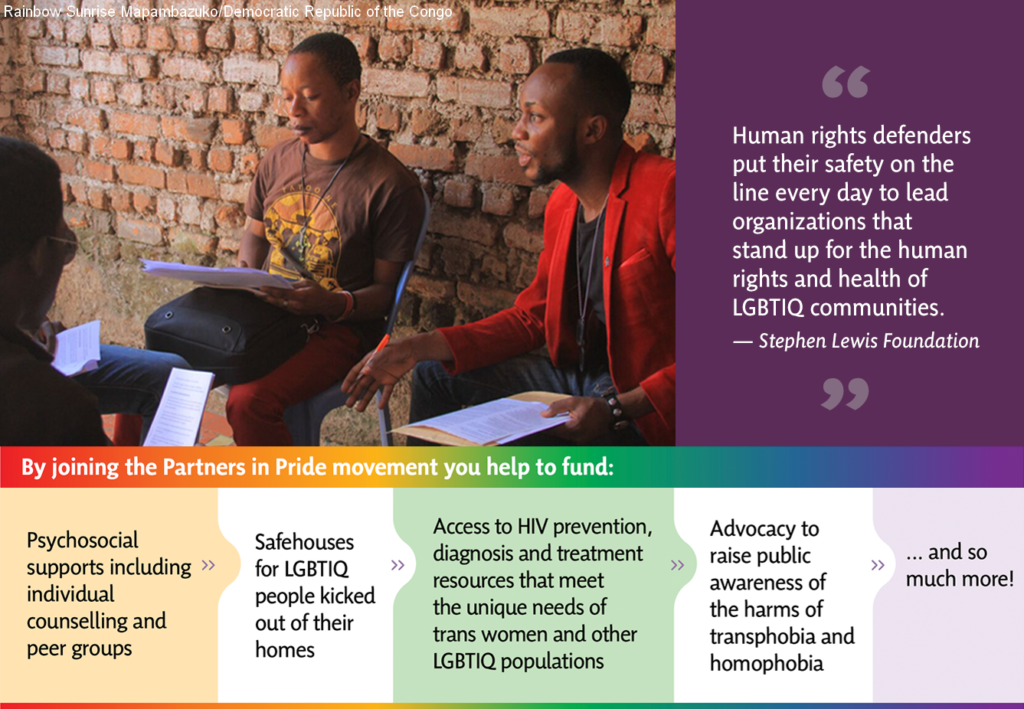 Partners in
Pride supports
16 organizations
in 5 countries.

You can help Partners in Pride raise $1M annually to support LGBTIQ partners in sub-Saharan Africa!

Join the Partners in
Pride movement
and receive
ongoing updates.
Be a #PartnerInPride and Transcend Inequity.
Grassroots activists are risking everything to champion the health and human rights of LGBTIQ communities across sub-Saharan Africa. Show your solidarity today!