Your one day's pay supports women entrepreneurs like Joyce to provide for their families and give back to their communities.
"In my community, if I hear somebody doesn't have food, I have to share what I have. To be a grandmother you have to be a role model, a role model in the community."
—  Joyce Wangiru
Joyce begins her day opening up the successful cereal shop she runs in Kibera, Nairobi's largest informal urban settlement. Members of her community recognize her, as she is a well-known leader who is making important contributions to her community. As a change-maker and mobilizer, her expertise is valued by her community and respected by politicians. On any given day, you could spot her working as a home-based care provider, peer educator, and advocate.
She is one of many grandmothers supported by Young Women Campaign Against AIDS (YWCAA), a Stephen Lewis Foundation partner and community-based organization in Kenya that connects women with the resources and support they need to achieve their goals.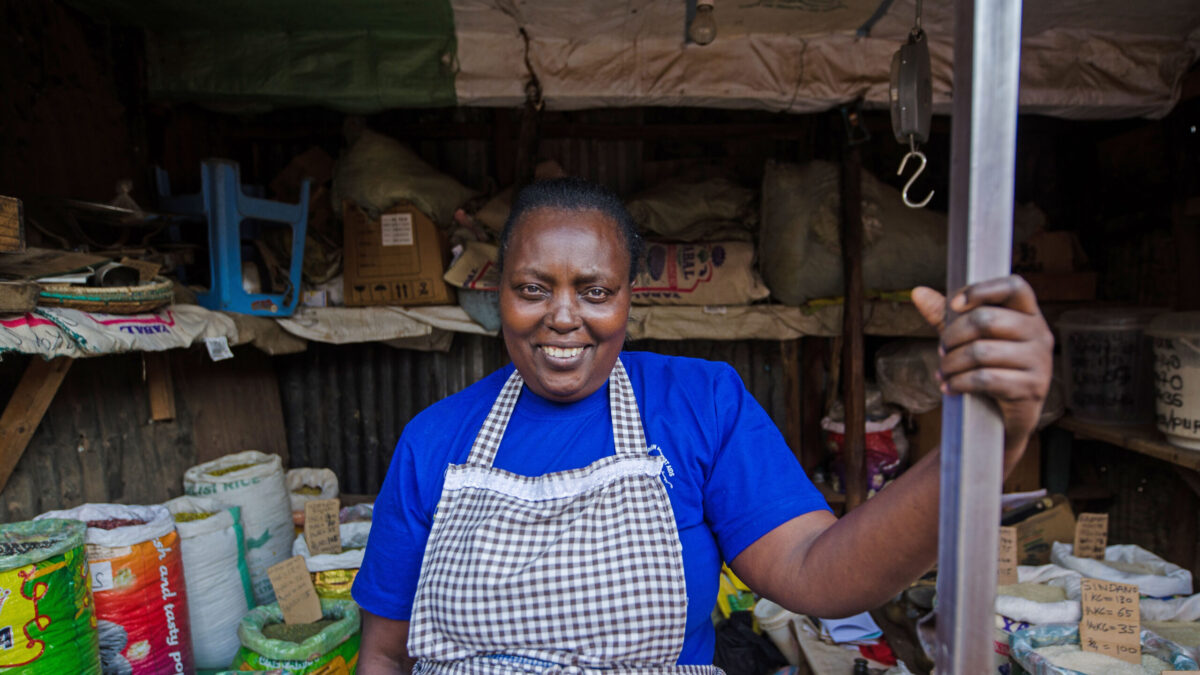 Photo Credit: Wambui Gathee
Location: Kenya
When Joyce first connected with YWCAA, she was running a small business from her one-room home. Recognizing her industrious nature, YWCAA introduced Joyce to their "BAWA" program that supports women working as bar waitresses who are at high risk of violence. Through this economic empowerment program, Joyce received a small loan to start a cereal shop.
The training Joyce received along with the initial investment in her new business venture was just what she needed. Daily, she applies everything that she has learned, including record keeping, customer service, and investing. She was able to use the funds given to her through the program to access more credit options for the business and to pay school fees for her son who is today attending law school. Thanks to our Stephen Lewis Foundation supporters and partnership with YWCAA, Joyce has been able to improve and grow her business so that she can now give a hand up to those in her community who may still be struggling.