On January 10, 2022, when millions of Ugandan children returned to school after a two-year shutdown—the world's longest—SLF partner St. Francis Health Care Services was ready. Because of the COVID-19-fuelled break, most of the country's children had received no education since March 2020—including the 300 primary students St. Francis supports with funding from the SLF.
A week earlier, St. Francis Program Director Joseph Nkurunziza joined ministry of health and education officials to inspect abandoned school buildings in eastern Uganda's Busoga region and ensure they were ready for re-opening. They found half needed renovations. Others were short on teachers who had left the profession during the shutdown for higher-paying jobs.
But St. Francis staff continued to prepare: they ensured schools fees were paid, bought uniforms and books, and sent village health teams door-to-door to verify how many children were returning. "We don't want to have excuses from some of these kids," Joseph says. "And we want to facilitate them with all the needs that they have to go back to school." While children in urban areas might have benefitted from government lessons provided through radio and newspapers during lockdown, families in the villages where St. Francis works had access to neither.
Toll of lockdowns
Lockdowns have taken a toll on the families St. Francis supports, 30 per cent of whom are headed by subsistence farmers already struggling with food and financial insecurity. St. Francis' programs teams feared that after two years away from school, and with a taste of the small income that comes from casual labour, some families would choose to keep their children at home to work. Others, headed by grandmothers caring for their orphaned grandchildren, sent them to live with other relatives for support.
For girls who have missed two years of the security and meals that school provides there was another challenge: the lure of predatory older men who promised them a path out of poverty. "Some of these kids come from homes where their parents cannot even afford to give them lunch or dinner," Joseph explains. As a result, St. Francis health teams have seen an increase in teenage pregnancies during lockdown, adding to the national statistic of one in four girls becoming pregnant before they're 19 years old. He sadly recalls a recent patient in St. Francis' health care facility: a pregnant 14-year-old girl.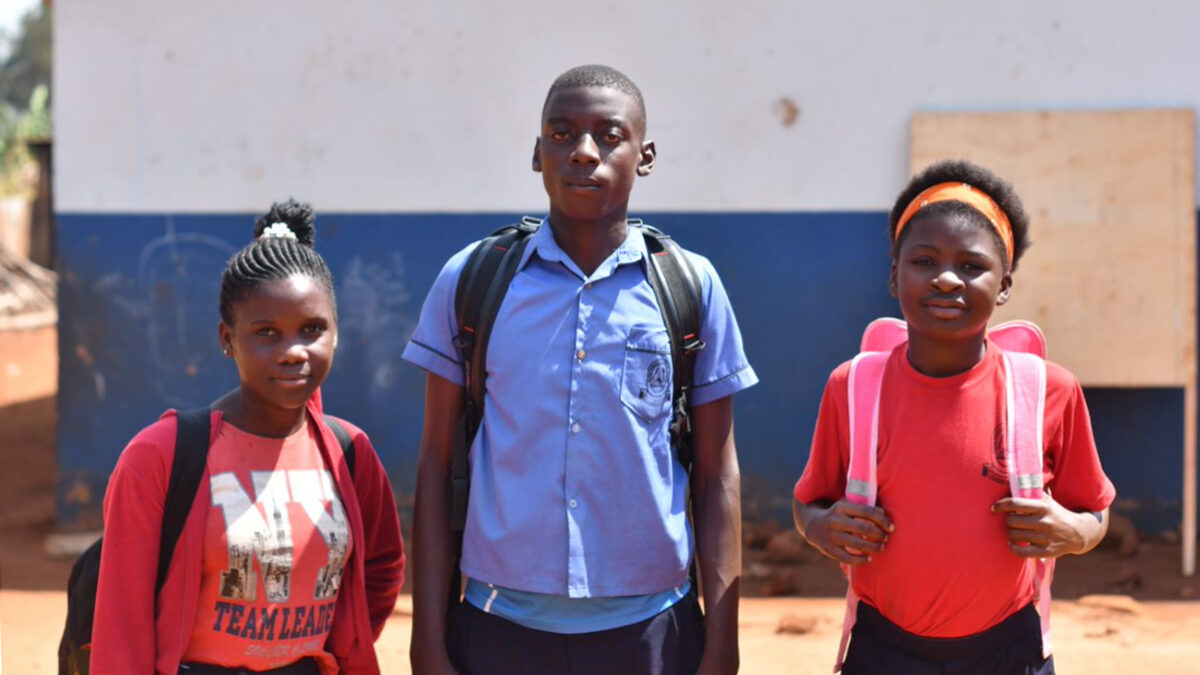 Photo Credit: St. Francis Health Care Services
"It's such a long time for these kids. Their mindsets are switched, but then they have to shift them back into the school mode."
- Joseph Nkurunziza, St. Francis Program Director
Most students are excited to return
Despite the challenges, Joseph is encouraged by the majority of students who couldn't wait for schools to reopen, including his own school-age boys. For families who face obstacles to attending, he is tasking his team with weekly home visits. He is determined not to let the last two years set back gains in education. "It's such a long time for these kids. Their mindsets are switched, but then they have to shift them back into the school mode," he says. 
St. Francis will monitor attendance records at the twenty primary schools in the region where the children, aged 5-16, attend, and work with officials to create safe spaces for students who need them, including girls who might need to breastfeed. When children are not returning, St. Francis will refer them to an apprenticeship program run by local artisans and supported by SLF. 
The education loss combined with the economic and social challenges of COVID-19 lockdowns has placed a heavy burden in a country where one in five people already live in poverty. Children with a significant education gap are returning to schools sometimes struggling to support them. But Joseph holds on to hope during a difficult time. 
"Step by step, let's start with the fact that we've been opened. And then we'll deal with the challenges that come with the opening as we go along."